and how I can help you
What I do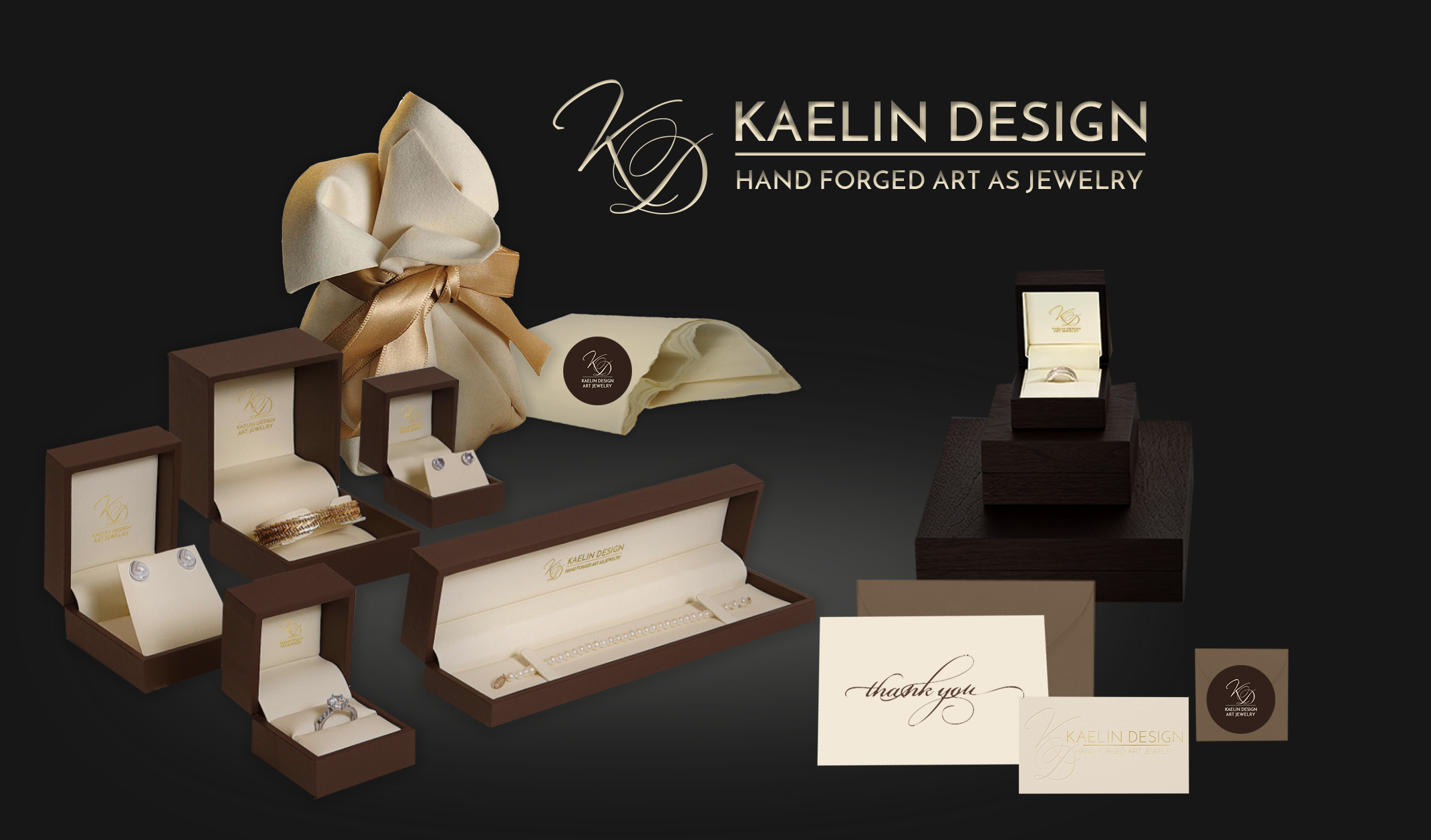 Project Description
This brand is elegant, unique, and features one of a kind hand forged art jewelry. The designer focuses on connecting with her clients through forged artwork, and specializes in unusually shaped sustainably sourced gems and minerals. The branding for this studio needed to reflect the sumptuous nature of the jewelry, throughout the whole experience. We used cream suede accented with gold foil, in brown wood boxes.
Project Details
Client Kaelin Design Jewelry
Date April 2017
Skills Branding, Web Design, photo production 
View kaelindesign.com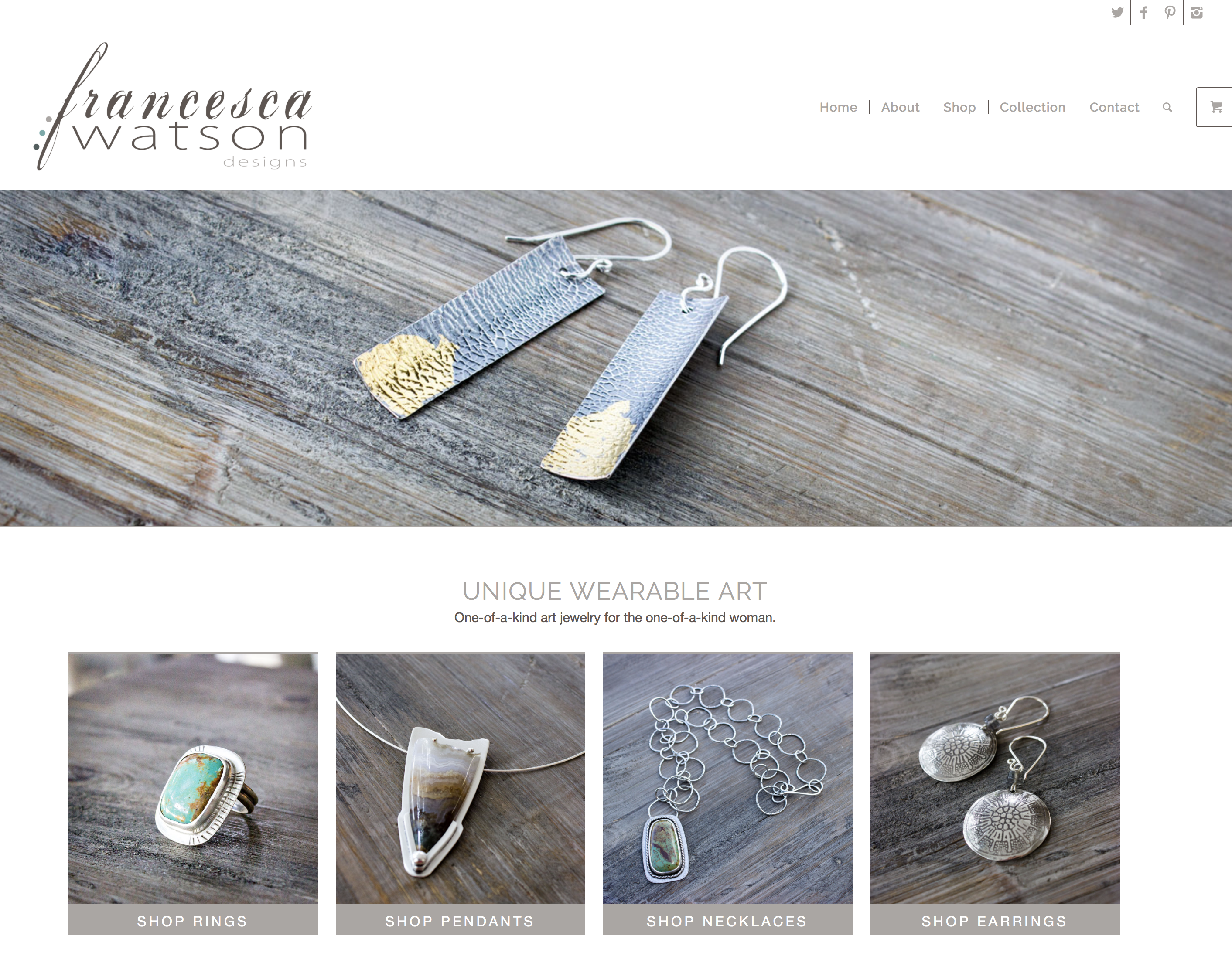 Project Feature
Francesca Watson Designs. "She has done a truly extraordinary job of interpreting my brand and bringing it to life, and she responds to my feedback and "tweak requests" promptly and without batting an eye. She's efficient, good humored, innovative, and forward-thinking… in short, I cannot imagine undertaking this kind of project without her."
Project Feature
Vivamus ipsum velit, ullamcorper quis nibh, molestie tempus sapien. Mauris ultrices, felis ut eleifend auctor, leo felis vehicula quam, ut accumsan augue nunc at nisl.